Brian Wilkins
06/06/1934 – 08/05/2020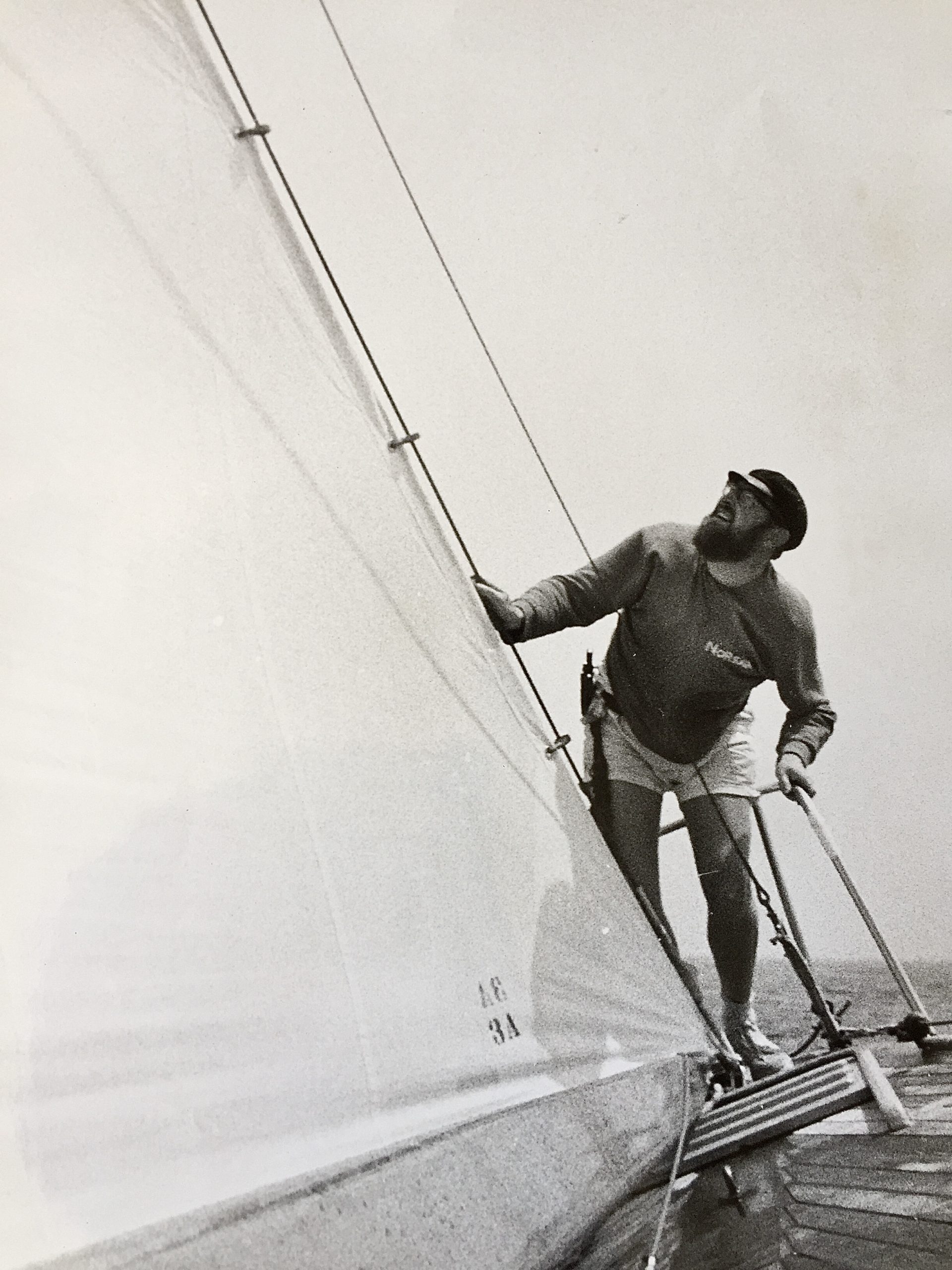 85 years old
Born on 6th June, 1934 in Clearmount Rd, Weymouth, Dorset .
Died on 8th May, 2020 in Dorchester, Dorset.
This website was created in memory of Brian by his family in loving memory.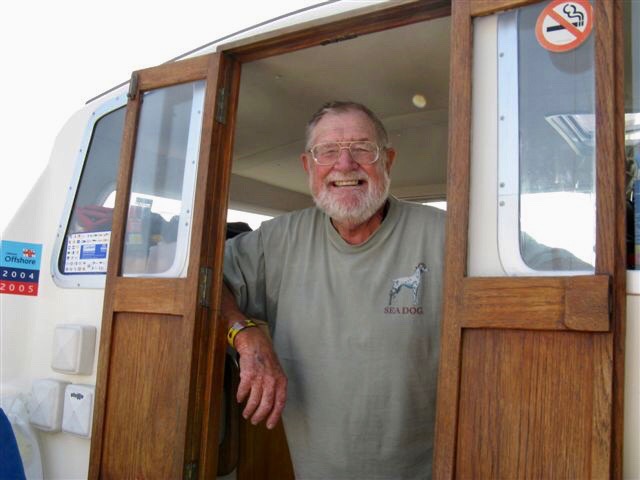 Brian always wanted everyone to have the chance of sailing. The aim of the Chesil Sailing Trust is just that, and Brian's great friend Bill Ludlow was heavily involved in setting up this charity. 
The generous donations made in Brian's memory accumulated to £1,038.75 which was gratefully received by the Chesil Sailing Trust. The donations page is now closed, but if you would like to support the charity further, then please contact them directly by clicking the image below.
Thank you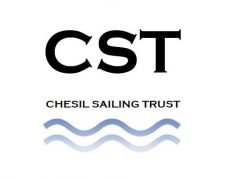 Enabling young, disadvantaged and disabled people experience the thrills of sailing and water sports and help them to go as far in the sport as their enthusiasm and ability takes them.
As the Coronavirus lockdown and social distancing measures prevented Brian's family from holding a memorial church service during 2020, Brian's wife Joan decided that a celebration of his life at Castle Cove Sailing Club was more appropriate and memorial tea was held on Sunday 22nd August 2021. 
 If you would like to see some pictures taken at the event then please use the following link to view them: CELEBRATION OF BRIAN'S LIFE EVENT
On the evening of the 20th November 2021 at the annual CCSC prizegiving event, a memorial trophy donated to the club in Brian's memory, by his family, was presented to Sam Barker, for his achievements in sailing performance outside of the club. 
 Congratulations to Sam, who is a very worthy first winner! See pictures here: MEMORIAL TROPHY
Brian was the eldest child of Ida and William Wilkins. He was born in the front bedroom of 'St Helier' 7 Clearnmount Rd in Weymouth Dorset in the afternoon of 6th June 1934. This was also the day of the annual horse race – the Grand National and Dr Devereuax who was in attendance at his birth suggested that he be called 'Windsor Lad' which was the name of the winner that year. However, he was named Brian Neville, and always disliked his middle name.
Brian married Joan on 29th September 1961 and had two daughter's Sandra and Andrea. They lived in Woodbine Cottage all of their married life and his four grandchildren Laura, Emily, Jessica and William all enjoyed visiting him there.
In the 'Brian's Stories' tab you can read more about Brian's family life written in his own words.
Brian became a member of Castle Cove Sailing Club after the war, which ended when he was 10 years old. 
Mrs. Wingfield Digby was the commodore during the war, a lady in her 70's who lived in Ranleigh House in Sherborne. She owned a small sailing boat called Fortunette. Brian sailed with her on several occasions. At the age of around 20, they sailed to Fowey and Salcombe. The boat was very small and there was not enough room for them both to sleep on it. She agreed that she would pay for him to sleep somewhere ashore, whilst she remained on the boat. Brian however made acquaintances with the author, Daphne Du Maurier's boat keeper, who gave him permission to sleep aboard her yacht. On another cruise, Brian took the box of matches from Fortunette ashore with him to light a cigarette, and left her without the means to boil water to make a cup of tea! Apparently she was rather cross about it at the time but had to forgive Brian as he was her only crew. 
Brian played a part in moving the wooden clubhouse from its former position below the Old Castle to the land above Castle Cove, which has recently suffered from a landslide. As a youngster Brian helped Pop Winzar rent deckchairs on the beach, giving him the opportunity to be on hand for any sailing opportunities. Brian's sister Rosemary was a Sea Ranger with Joan, so they too had an opportunity to try sailing. Brian and Joan started dating and purchased a boat in kit form to build. Together they built Seahawk an albacore in a room which is now Pilgrim House, in Hope Square. It was in their boat that Brian proposed to Joan a few years later, before the beginning of a race, which they won! 
Brian and Joan were married in Holy Trinity Church and crossed the harbour in a small boat to their wedding reception at the Weymouth Pavilion. They moved into Woodbine Cottage in Old Castle Rd.
Brian also built Bonaventure a catamaran which he sailed with Mike Venning. This was the first catamaran in Weymouth and gave the young men the thrills of sailing at speed. Brian sailed with Mike and Aurthur Meech, and you can read more about these adventures in Brian's own words in the stories tab of this website. 
Brian had tea with Bob Bruce which led to him and Arthur Meech meeting wealthy yachting enthusiasts, Lord & Lady Craigmile, and then becoming crew aboard 12-meter yachts that were preparing for the 1964 America's Cup Challenge. The Craigmile's paid for Brian to travel to Newport Rhode Island (New York) where the challenge was being held that year. They sailed in the race training program on a yacht called Norsaga against Sovereign who became the chosen challenger. Brian was the foredeck crew, hoisting and trimming the large spinnaker. Joan went to America too, to support the sailing. The newspaper articles about this event are linked in the 'In the News' tab. 
Brian took part in the 1967 Fastnet race sailing with Dave Thomas aboard Chevalier and he always enjoyed telling everyone that when his black Breton hat was knocked from his head into the sea, the skipper Dave shouted 'man overboard' and they rescued it despite having to take down the spinnaker to retrieve it. The hat remained one of Brian's most prized possessions. 
Brian purchased Tiger-Cat a wooden spitfire class yacht that he raced at CCSC. This boat then became Brian and Joan's daughter's introduction to sailing when they were born. Tiger-Cat was used for short cruises to Lulworth, Mupe Bay, where the family would often sleep aboard at weekends. 
Brian also became a joint owner of a motorboat, that he purchased with his father, so they could both go fishing. This boat was called Lollipop, getting the name from the Shirley Temple song 'The Good Ship Lollipop'.
Unfortunately, Brian became very unwell with tuberculosis infection and approached CCSC member Dr. Frank Turner for help when he was not happy with the advice given by his GP. Dr. Turner arranged for Brian to be admitted to Hammersmith Hospital in London, where he had a kidney removed. Whilst recovering from his surgery, Brian convinced his nurse that she should try sailing and invited her to come to Weymouth when he was recovered. Annette came to stay at Woodbine Cottage and was given her first sailing experiences as promised! Brian always claimed that Dr. Turner had saved his life. 
Brian was keen to get his daughter's sailing independently as soon as they were old enough, so he purchased an Optimist sailing dinghy kit. Together with his good friend Arthur Meech they built it in Arthur's dining room during the evenings. There was some concern about how they would get the boat out of the room once it had been built, but it did come out and Sandra and Andrea named their boat Popsie. An Optimist sailing class had begun at the Weymouth sailing club on Saturday mornings, so it was decided that Brian with help of fellow CCSC member Terry Newman would tow a small number of dinghies from Castle Cove, using Lollipop to join the class in the harbour. The other children involved in this were Andrew Mursell, Ed Guilliver, Sally Patrick, and Robin Spicer. Shortly afterwards it was decided that Castle Cove should have their own class as towing the boats became too time-consuming. A fleet of optimist sailing dinghies then flourished and the numbers of children getting the opportunity to learn to sail increased. Brian became an advocate for cadet sailing in the club, always encouraging young people to get on the water. 
Brian decided to upgrade his wooden boat Tiger-Cat to a fibreglass Achilles 24. He purchased another basic hull kit, which needed to be finished, so he took with him friend Spike Patrick to collect it from Wales, and Spike who was an excellent carpenter and boatbuilder finished the woodwork for him. This boat was named Sandrea, which caused dreadful confusion to many friends, having combined both of his daughter's christian names. Brian took his family on cruises further afield in Sandrea, to Alderney and to Cherbourg, the West Country and the Solent. The boat was also raced regularly at CCSC, with various crew members, but always including the children. 
Brian took the opportunity to sail with friends who had larger boats than him. He spent many days cruising the French coast with George Holland in Penzephr and with Bill Ludlow in Cellardore. 
Brian saw an opportunity in raising money for CCSC when the World Sailing Speed Trials were looking to base their event in Portland Harbour. He invited the sponsors to make full use of the sailing club, negotiating a good financial contribution. These sponsors such as Smirnoff Vodka, John Player cigarettes and Jonnie Walker Whiskey also provided products for the sailing club bar which Brian saw as a win-win situation, as he was able to experience record-breaking speed sailing and a well-stocked bar in his beloved sailing club! The event continued for many years, with one of the first windsurfers arriving at the event and being given permission camping on sailing club property so that they could compete. A surfboard with a sail was a new invention then. The event continued for many years leading to Portland Harbour becoming such a popular water sports venue. 
Brian upgraded Sandrea to Kupia, a T27 design. He was not sure he liked the name but decided not to change it as thought it unlucky. Kupia was a solid heavy boat, and when purchased was in need of some TLC. Joan helped Brian get it shipshape and it was soon his pride and joy. Kupia became renowned for sailing well in windy conditions, and on club race evenings, competitors would know it would be a challenge to beat Kupia. Brian always took part in sailing club racing several times a week. He raced Kupia with his family, his good friend Andy Williams and anyone who would crew for him. He always ensured he had plenty of competition by using Lollipop to ferry other crew members to their boats supporting the busy ferry boat. He took great delight in cramming in as many as he thought he could transport, with the boat's gunnels low in the water, Lollipop was well known by members! Brian sailed Kupia to many locations with his family and he loved her stability and great confidence in the boat's ability to keep everyone safe in all conditions. He would often spend summer evenings staying aboard late, making sure that visiting yachts did not pick up any member's moorings whilst they were away. Brian was hugely defensive of CCSC member's property and would tell anyone (loudly) where they should moor. Having put them in their place he would then offer them a lift to shore, always offering a kind welcome, but ensuring they knew the club rules with regards to the mooring!
He was a bit sad to sell Kupia, but approaching retirement he wanted a boat that he would be able to cruise in further afield with Joan. He purchased Avalon of Chor, a bilge keel Hunter Horizon 32 yacht, which surprised many other members as it was not built for sailing speed, that Brian had previously considered being an important factor. He wanted a more luxurious boating experience that ensured Joan would still want to accompany him. Avalon was collected from Bangor in Wales with the help of Authur Meech, Jesse (his nephew) and Jim Hutchings. Brian took Avalon to Holland several times, exploring the inland waterways and lived aboard with Joan for several summers. 
Avalon became Brian's pride and joy in his later years and when he realised he was finding getting out to his boat more difficult he rented a pontoon berth in Weymouth's inner harbour. This meant that he could access the boat more easily and spend as much time as possible aboard, often sleeping there at any opportunity. 
In 2003 Brian decided he wanted to go on an adventure in Lollipop. He planned to motor the coast from Weymouth to Warsash, Southampton. He planned for several weeks what he would need to make this journey in a small open boat and waited for the right weather conditions to set off.  He made it but suffered for a few days from sunburned legs. 
Close family attended Brian's funeral at Weymouth crematorium on 22nd May 2020.
Thank you so much to everyone who turned out to stand in silence, clap, sing, ring bells and swing football rattles as Brian made his journey to the crematorium – he would have loved it all!!
Here is a list of Brian's boats. We plan to have more details for each later on, so please check back regularly!
12mR Sailing and how Brian became involved
Introduction
The 12mR class of racing yacht were used between 1958 and 1987 for the America's Cup, the oldest international sporting trophy, founded in 1851 by the Royal Yacht Squadron in Cowes on the Isle of Wight. The original race was sailed around the island and was originally called the R.Y.S. £100 Cup. It was renamed after the schooner that won the original race which was called 'America'. The boats were not 12 meters in length but conformed to a special formula that gave them the certification under the 12mR class rule that was created in 1906. These boats were some of the most elegant ever built, with a sleek hull and a large sail area. 12mR sailing was extremely popular with the wealthy. Joan, Brian's wife remembers how Brian's initial connection 12mR sailing came about even though he did not fit into the wealthy criteria. Brian was working on Castle Cove beach, renting out deckchairs for 'Pop' Winzar, when a yachtsman came ashore and asked if there was anywhere he could get a cheque cashed. Brian had just been paid in cash and offered to take the cheque. This was Bob Bruce who was the professional skipper, working for Erik Maxwell, a scotsman who was the owner of Sceptre, a 12mR yacht that he bought after she failed to beat Columbia in the 1958 America's Cup challenge in Newport Rhode Island believing the yacht was capable of better results. As a thank you for cashing his cheque he asked if Brian would like to go for a sail. He obviously made a good impression with his sailing ability as Brian later had tea with Bob Bruce at his home, Woodbine Cottage. This led to Brian and his friend Arthur Meech being selected as regular crew aboard several of the 12mR yachts.
1963
During this year a series of 12mR trials were held, with one being hosted by the Royal Dorset Yacht Club in Weymouth Bay. These trials would establish which helm would be chosen for a new boat that was being built in Scotland that was to be the 1964 America's Cup challenger. This new boat was called Sovereign and was owned by Anthony Boyden. In order to decide who would helm the new boat, he held trials in Weymouth bay. The boats involved in these trials were: Flicka II, Norsaga and Sceptre, the three helms on trial were Lt-Col R.S.G. 'Stug' Perry, David Thomas and Bruce Banks. Norsaga, was formerly called 'Trivia', and was owned by Lord Craigmyle. Flicka II was also owned by Anthony Boyden. Bruce Banks was selected as the helm for the new boat Sceptre went to the Clyde to trial against Sovereign after she was launched. Brian and Arthur were selected as crew members for Sceptre during those initial trails against Sovereign. The full scale trials then happened in Weymouth, where all the crews swapped boats and helmsmen, meaning that Brian and Arthur sailed on different boats. Anthony Boyden was disappointed in the performance of Sovereign and when she was dismasted in Weymouth, he and others commissioned the building of another new boat which was named Kurrewa V when she was launched. This the UK challenge for the Americas Cup had two possible contenders to race in the 1964 America's Cup challenge, which was to take place again in Newport Rhode Island against the American defender Constellation.
1964 
In order to train up in the USA, Sovereign and Kerrewa V needed another boat to race against in the pre-race trials and the fast paced Norsaga was selected. A decision on which of the two boats should be chosen as the challenger had to made seven days before the start of the challenge on September 15th 1964 and Sovereign was selected. 
Brian was bowman on Norsaga during Cowes week 1963 and he was asked by Lord Craigmyle to travel to America to crew Norsaga. Lord Craigmyle paid for Brian to travel and Brian's employer Southern Electricity gave him three months (unpaid) leave so that he could attend. Joan went with him for some of the time and Brian experienced some of the best sailing adventures of his lifetime. Sovereign however was beaten badly by Constellation, winning none of the four races. A replica of the America's cup trophy was given to the Royal Dorset Yacht Club as a memento of the trials held in the bay. 
Click here for pictures  of 12mR yachting 
Click here for scrapbook and newspaper cuttings
Click here to see pictures of Brian.
Leave a tribute, comment or memory
Please feel free to leave a tribute, comment or memory using the box below – your email address will not be displayed. Everything submitted will be subject to our approval before being posted. Once approved, they will be posted publicly here. If you have lots to say, please email directly to sandy@socialembers.co.uk and we will include it in the 'Others Stories' section.
Thank you